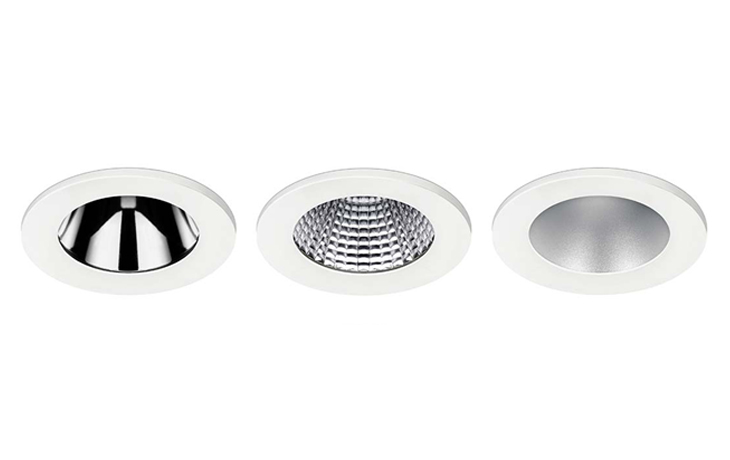 A recessed LED downlight luminaire suitable for a wide range of applications with a range of options and accessories Including decorative and IP65 bezel options.
Dims: 130mm x 99mm
Mounting: Ceiling recessed. Plaster in option available. /PI
Control Gear: Remote Tridonic driver. Various dimming options available. /DIM. Available with 3 hour emergency /EM. Casambi Bluetooth wireless network (inc dim) option available /BTC
Finish: Bezel and finish options available including – Drop halo, Snoot, IP65, IP54 glass and Hi-light options

Other outputs, options and accessories available.