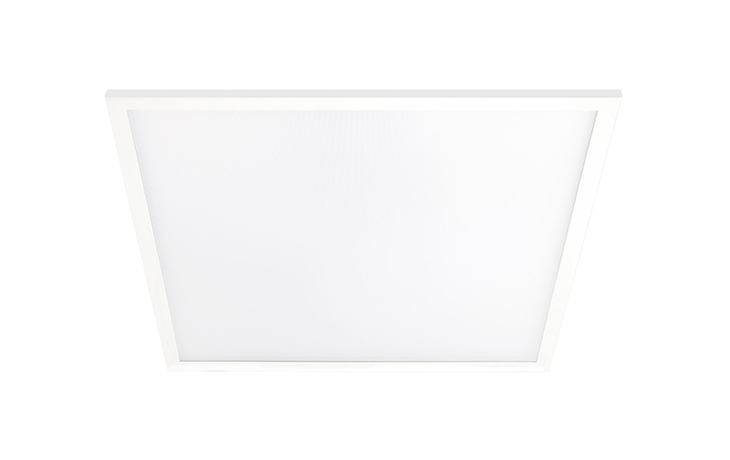 An ultra slim depth 600 x 600 lay-in LED panel.
Low Glare UGR <19 for LG7 compliance.
Part L and ETL compliant efficacies.
Self-extinguishing TP(a) diffuser option available /TPA.
Dims: 596mm x 595mm x 8.5mm
Mounting: Lay-in ceiling recessed. Plasterboard mounting kit option available /PMK. Suspension Kit option available /SUS. Surface mount frame option available /SM
Control Gear: Tridonic driver. Various dimming options available. /DIM. Available with 3 hour emergency /EM. Casambi Bluetooth wireless network (inc dim) option available /BTC
Finish: White finish

Available in - /3000K & /4000K.
Other outputs, options and accessories available.