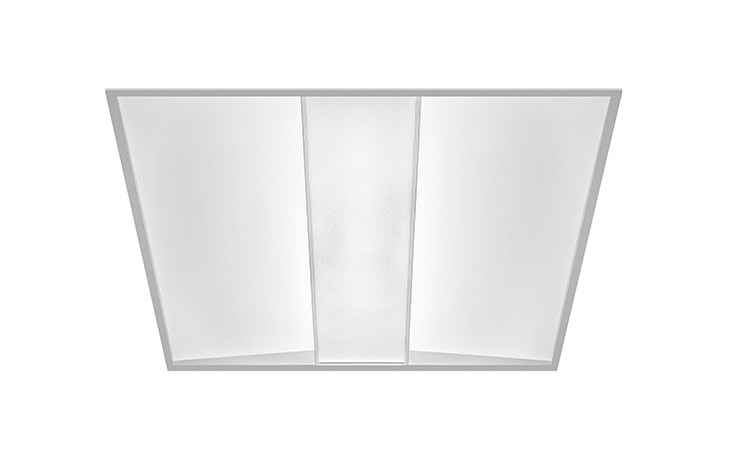 A 600 x 600 LED modular with micro prismatic central diffuser which is packed with features and options to provide a safe and comfortable working environment.
Dims: 593mm x 589mm x 100mm
Mounting: Ceiling recessed. Plasterboard mounting kit option available /PMK.
Suspension Kit option available /SUS. Surface mount frame option available /SM
Control Gear: Tridonic driver. Various dimming options available. /DIM. Available with 3 hour emergency /EM. Casambi Bluetooth wireless network (inc dim) option available /BTC /BTC
Finish: White finish

Available in - /3000K & /4000K
and 3000K– 6000K Tunable white /TW.
Other outputs, options and accessories available.